Best Twin Stick Shooters On Nintendo Switch
8 min read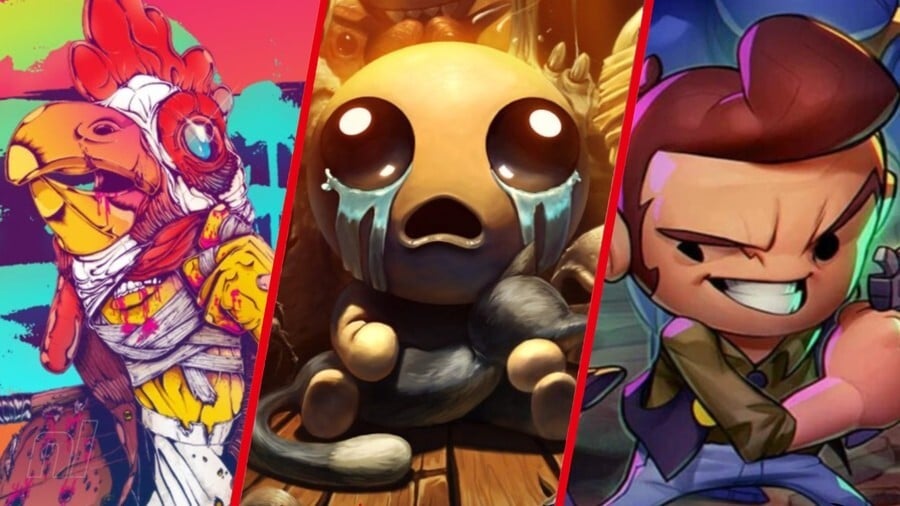 Twin-stick shooters are ruddy good fun, right? It's a genre that allows you to just switch off your brain for a few minutes at a time while you blast enemies into the abyss. All you need is a couple of analogue sticks and a thirst for destruction and you're ready to go!
We've already got a list for the best shmup games on Switch, but we reckon the twin-stick shooter sub-genre is a whole different beast in itself. It's often lumped in with roguelikes these days, with procedurally generated levels that offer up entirely unique playthroughs — and there's certainly some overlap — but there are also fine examples that put the focus on handcrafted levels.
So feast your eyes on what we believe to be the best twin-stick shooters on the Switch, presented in no particular order. Be sure to let us know if there are any you'd personally consider to be the best in the comments, but for now, let's get on with the show…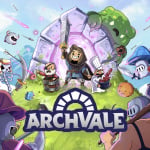 Publisher: Humble Games / Developer: Idoz & Phops
Release Date:
2nd Dec 2021 (USA)
/
2nd Dec 2021 (UK/EU)
Archvale is a triumphant bullet-hell/RPG genre mashup. Although you could argue its similarity to one or two recent releases, it trumps the competition with incredibly slick combat, simple and satisfying progression, and varied environments and enemies. The difficulty ramps up heavily as you progress to the later levels, so the inability to change difficulty on-the-fly may prove a bit of an issue for some players. Push through, however, and you'll find Archvale to be one of the most satisfying twin-stick games available right now.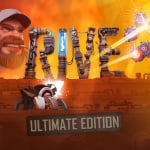 Publisher: Two Tribes / Developer: Two Tribes
Release Date:
17th Nov 2017 (USA)
/
17th Nov 2017 (UK/EU)
RIVE was a fantastic addition to the Switch eShop back in 2017 and stands as an amazing twin-stick shooter. Incredible presentation, tight gameplay, high difficulty, and lots of replayability combine for an unforgettable experience that we would highly recommend you check out. Two Tribes outdid itself with its final game and although the company is sadly missed, it couldn't have gone out with more of a bang.

Publisher: Headup Games / Developer: Retrific
Release Date:
16th Jun 2020 (USA)
/
16th Jun 2020 (UK/EU)
Colt Canyon is an excellent roguelike with razor-sharp gameplay that's incredibly addictive. The rhythmic action is comparable to titles like Hotline Miami, and there's a constant temptation to have 'just one more go'. Some may not be too keen on the heavily-pixelated graphics, but it's the gameplay that truly shines through here, and once you've conquered the steep difficulty curve you'll find this to be a fine addition to the Switch's selection of twin-stick roguelikes.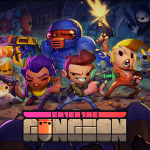 Publisher: Devolver Digital / Developer: Dodge Roll
Release Date:
14th Dec 2017 (USA)
/
18th Dec 2017 (UK/EU)
Enter The Gungeon is a brilliantly tactile, endlessly replayable twin-stick roguelike that sits right up there with the very best indie games on Nintendo Switch. With satisfying combat, random levels, and an endless supply of inventive weapons, items and secrets, it's always a total joy to play. Yet another modern indie classic found a natural home on Nintendo's console.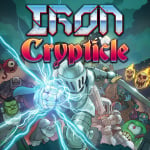 Publisher: Tikipod / Developer: Tikipod
Release Date: 13th Feb 2019 (USA) / 13th Feb 2019 (UK/EU)
Tikipod successfully revived an old-school arcade concept with Iron Crypticle and infused it with some modern ideas. It may not do a ton of innovative or new things with that twin-stick concept, but it nonetheless hits all the right notes in recreating that gameplay that made Smash TV such a smash hit. If you've ever been into twin-stick shooters or want another game for local co-op, Iron Crypticle is a great choice; fun gameplay, high replayability, and decent presentation make this one easy to recommend.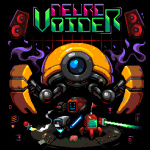 Publisher: Plug In Digital / Developer: Flying Oak
Release Date: 7th Sep 2017 (USA) / 7th Sep 2017 (UK/EU)
NeuroVoider is a futuristic pixel art masterpiece, while the synth techno soundtrack is varied, tense, moody and constantly thrilling. Failing never becomes dull, and whether or not roguelikes, -lites or procedurally generated games float your proverbial boat, NeuroVoider's addictive, explosive gameplay and vibrant cyborg chic aesthetic will likely win you over regardless. Despite ticking a lot of popular genre boxes, frantic action, satisfyingly tight controls and a wide range of customisation through parts and weapons make it hard to put down. While the idea of a roguelike RPG shooter might sound like a bit of a mish-mash, NeuroVoider is an immensely enjoyable experience if you want to invest time in the customisation or just go in arcade style, all plasma cannons and laser beams blazing.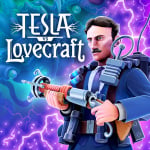 Publisher: 10tons / Developer: 10tons
Release Date: 16th Mar 2018 (USA) / 16th Mar 2018 (UK/EU)
Considering the source material, there probably was a lot more potential in terms of story or characterisation but when all is said and done, shooters don't tend to dwell too much on nuance. Tesla vs Lovecraft is a competent top-down, twin-stick shooter and arguably the most polished title in the developer's catalogue. It takes the fun but limited template of Crimsonland and building an entertaining and visually striking, but familiar and repetitive experience. It's unlikely to get pulses racing in terms of original gameplay, however, the perks system, crazy weapons and relentless explosive action should spark enthusiasm among fans of the genre. Try the others on this list first, and swing back around to this later.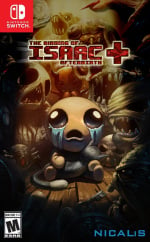 Publisher: Nicalis / Developer: Edmund McMillen
Release Date: 17th Mar 2017 (USA) / 7th Sep 2017 (UK/EU)
After appearing on a whole bunch of other platforms, The Binding of Isaac: Afterbirth+ feels like a perfect fit for Switch. It's a game you can pick up and play for 15 to 20 minutes at a time, jot down or screenshot your favourite seeds, or dip into daily challenges. The Switch's control configurations and simple couch co-op only sweeten the deal. This game feels like a blend of old-school mechanics and new-age thinking; it's an homage to the challenge and style of old titles, while simultaneously presenting itself stylistically as something more contemporary. If you're looking for a game that will be different each time you play it, look no further.
There's also the Repentance Expansion to consider, which added 130 items, 100 enemies, 25 bosses and 20 new playable characters while extensively rebalancing the game.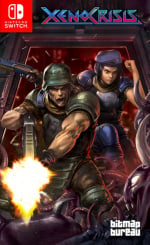 Publisher: Bitmap Bureau / Developer: Bitmap Bureau
Release Date: 28th Oct 2019 (USA) / 28th Oct 2019 (UK/EU)
Xeno Crisis feels like a lost classic from a bygone era of gaming – a brilliant twin-stick arena shooter which wears its influences on its blood-drenched sleeve. The stern challenge may prove to be off-putting for casual players, but it rewards dedication with some of the most intense and addictive blasting action you can find in the genre. Convince a fellow player to join in and you've got the makings of a co-op classic.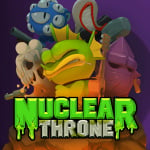 Publisher: Vlambeer / Developer: Vlambeer
Release Date: 20th Mar 2019 (USA) / 20th Mar 2019 (UK/EU)
Nuclear Throne proves to be an enjoyable and devilishly challenging roguelike shooter, even if it does tend to become more frustrating if you add in a second player. Though the visuals and music are rather disappointing, the core gameplay of Nuclear Throne more than makes up for any deficiencies through its variety and feedback loops; it's the kind of game that's so easy to jump into, you just can't refuse having 'one more go'. If you're a fan of Enter the Gungeon, roguelikes, or difficult games in general, Nuclear Throne is going to be right up your alley.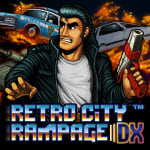 Publisher: Vblank Entertainment / Developer: Vblank Entertainment
Release Date: 3rd Aug 2017 (USA) / 3rd Aug 2017 (UK/EU)
Despite its 2010 roots — and pop culture references to match that time — Retro City Rampage DX stands up extremely well, as pixels this stylish and action this chaotic don't lose their edge. It is still an anarchic, almost overloaded game that bombards the senses while, at the same time, maintaining impressive polish in its gameplay. Whether you're playing it for the crazy story, excessive retro-styled violence or a mix of both, Retro City Rampage still has the goods.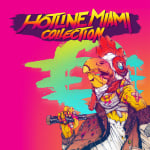 Publisher: Devolver Digital / Developer: Dennaton Games
Release Date: 19th Aug 2019 (USA) / 19th Aug 2019 (UK/EU)
While the time since the first game's 2012 debut has somewhat diminished the freshness of this collection's creative violence, both titles included here still offer some of the most addictive and rewarding experiences you can play. Sure, the Nintendo Switch versions don't bring anything particularly new to the table (even the touchscreen aspects were present on PS Vita), but if you're looking to experience these games for the first time (or again) on a portable platform, this is the place to do it. The pixel art visuals and synthwave soundtrack have aged incredibly well – especially in the original – and while the lack of a map editor stings to this day, its brutal story missions are as engaging as they day they were released. Hotline Miami Collection still kills the old way.
---
So there you have it! These are the best twin-stick shooters available on the Switch. Reckon we've got it wrong? Do you have some additional suggestions? Make sure to let us know — we'll be keeping this list updated with the cream of the crop, so we may well add in your suggestions.
This article is one of our Switch Essentials guides which cover a wide variety of genres, including the Best Switch FPS Games, the Best Switch RPGs, the Best Switch Games For Kids, the Best Switch Couch Co-Op Games and the Best Switch Fitness and Exercise Games. We can also help out hunting down the Best Switch Horror Games, the Best Switch Racing Games, the Best Switch Action-RPGs, the Best Nintendo Switch Roguelikes, Roguelites and Run-Based Games, the Best Free Switch Games, and even Games to Play After You've Finished Zelda: Breath of the Wild.
Whatever your favourite genre, we've got you covered: Strategy Games, Metroidvanias, Puzzle Games, Party Games, Online Multiplayer Games, Local Wireless Multiplayer Games, Shmups, Visual Novels, Fighting Games, Hidden Gems, 2D Platformers, 3D Platformers, Run and Gun Games, Sports Games, Beat 'Em Ups, Chill Games, Family Games, Retro-Inspired Games, Short Games, Card Games and Deck-builders, Flight Sim and Space Combat, Point and Click Adventure Games, and the Best Switch Exclusives, as well as Every Arcade Archives Game, Every ACA Neo Geo Game, Every SEGA AGES Game On Switch, and the Best Switch Collections And Compilations.
If you're looking for the best Switch games regardless of genre, our reader-voted selection of the Best Nintendo Switch Games should help you out, and you can also find the Best Nintendo Switch Games of 2017, 2018, 2019, 2020, and 2021. And finally, if you're interested in other Nintendo consoles and retro games, check out the Best Game Boy Games, Best Nintendo DS Games, Best Nintendo 3DS Games, Best SNES Games, Best N64 Games, Best GameCube Games, and Best Wii Games, as well as Every Nintendo Switch Online NES Game and Every Nintendo Switch Online SNES Game.