How to Have a Successful Commercial Fit-Out
3 min read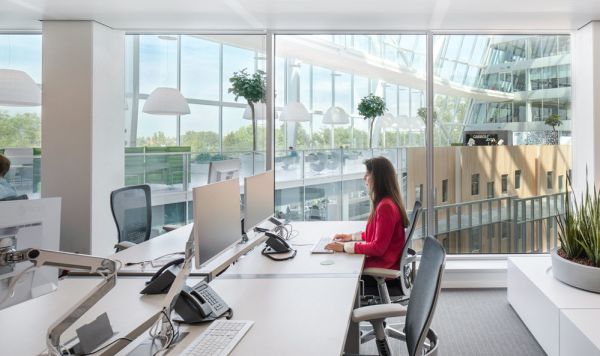 The commercial fit-out is a part of commercial construction that pertains to building an interior part of a space, to the occupant's specific requirements. This involves everything from raised floors, reception areas, and window furnishing to installed furniture, A/V equipment, and kitchen equipment.
Getting a commercial fit-out is quite a big job and, if you want what's best for your office, there are a few things to keep in mind before setting things in motion.
Timing
A commercial fit-out doesn't just include installing a few desks, chairs, and lounge room couches. It deals with everything that involves the indoor space of an office.So, keep in mind the timing involved from start to finish.
Lease negotiations, legalities, as well as lease expiration,are all factors that dictate your lease commencement and conclusion. So, it's useful to have a ballparktime window for the length of the fit-out to squeeze everything in properly. Here are the three main aspects of a commercial fit-out:
Early costing and concept design take roughly 5-10 days.
Approvals and detailed design planning will take 10-20 days
Expect the construction itself to last 20-60 days.
So, in total, you're looking at a bare minimum of 35 days for the entire fit-out. At most, however, the fit-out will take place over the course of 90 days, which is about three months. This is worth paying attention to when dealing with various legalities, lease negotiations, as well as lease expiration.
Brief
Before setting out to plan the interior design; before you even find a new space for your office, you should prepare a brief. This brief should outline some guidelines for the design and the fit-out, in general.
While you're planning the brief, you'll get a general idea about what type of workspace you're looking for and what kind of space you're aiming at.
Think about the feel and general outlook that you need and want. Keep in mind the current staff size and future growth or reduction in numbers of your team. Do you need a boardroom? What about meeting rooms? Maybe a training room? Do you want the break room to have table tennis or a gaming console and a few beanbags?
It's worth setting aside a few weeks or even months to fully form and plan the brief thoroughly with your ideas, wants, and needs.
Finding the Workspace
So, now that you've got a clear outline of what you're looking for, it's time to commence your search for a space. Browse every commercial real estate website that comes to mind and bookmark the available offers.Also, use the available filters that allow you to narrow the search results down to your budget, property size, type, and location.
Find a Fit-Out Company
No, you won't be able to perform the fit-out on your own, unless we're talking about a very small space that doesn't have too many requirements other than a couple of computers, a toilet, and a kitchen.
As we're talking about a more serious commercial space here, you're going to be on the lookout for a reliable company that offers a variety of services, has a dedicated team, and has a large number of fit-outs under its belt.
But don't settle on one only. This is where your brief comes in to play. Send the brief to a couple of suitable, respectable commercial fit-out companies. Send them your location, clearly outline what you expect from them, and make sure toemphasise the required timeline. Then, ask them all the questions that you want. Take a look at what each of the companies offers, take a few weeks to make up your mind, and go with the one you prefer the best.
Have a Detailed Programme
Ask your contractor to provide you with adetailed programme and timeline, regarding the commercial fit-out you require. Make sure that the company has outlined all major milestones and keep track of their progress. Delays are unacceptable unless the reasons are beyond the contractor's control (external power-outs, building inspections, etc.)
Find the Ideal Expert and Leave It to Them
The end goal with any successful commercial fit-out is to have the experts perform their jobwhile leaving you be. To achieve this, months of careful planning and consideration are required. So, do your homework, find your ideal contractor, and clearly outline your expectations. This is the only right way to guarantee a successful commercial fit-out.