Title IX at 50: Progress, but more to do | Indiana News
6 min read
The 50th anniversary of Title IX this month has been met with both celebration and frustration.
The growth of women's high school and college athletics has been substantial since Hawaii representative Patsy Mink's legislation, designed to protect women from discrimination in all educational programs by withholding federal funding to schools, was signed into law in 1972.
Its largest impact has been felt in the sports realm. More than 200,000 women competed at the collegiate level in 2021, according to the Women's Sports Foundation. Before Title IX passed in 1972, less than 30,000 women competed in college sports.
Ball State athletic director Beth Goetz, who turns 48 next month, was born two years after Title IX passed. Goetz was a scholarship soccer player at Brevard Community College and Clemson, before going on to become a women's soccer coach at the University of Missouri-St. Louis and an athletic administrator at UMSL, Butler and Minnesota. After serving as an interim AD at Minnesota, Goetz was hired as Ball State's AD in 2018.
"Many of us, especially my age bracket, would certainly say that we would not have had these opportunities," Goetz said. "Not only to participate in athletics but for me to make a career out of that and try to continue to impact other young women."
Coming out of high school in the early 1990s, Goetz said her options were limited. A St. Louis native, Goetz said the state's flagship school, Missouri, didn't have a women's soccer program.
"When I got to Clemson, it was a first-year program," she said. "So that was all a result of the growth of women's sports that were impacted in the decades following the passage of Title IX, so [it] really was important for me.
"I don't know if you realize it quite as much as you are growing up as you do once you start to realize not everybody had an opportunity to participate in sports the way that I did."
Goetz recounted a story her mother, Ann — a former high school basketball player — told her about being only able to play half-court when she took her to an Indiana Fever WNBA game. Goetz first thought she meant they checked the ball and only used one basket.
"They used both baskets," Goetz said. "They just really weren't allowed to cross the half-court … because they thought they would run too much. So, anyway, it's just moments like that when you started to realize just how far things have come and how different the opportunities look like now."
At the high school level, according to Women's Sports Foundation statistics, more than 10 times as many girls competed in high school sports in 2018-19 (3,402,733) than before Title IX passed in 1972-73 (294,015). In 1972-73, girls accounted for just 7% of high school athletes in the country. That number has grown to 43%.
Lilly Stoddard, an Indiana girls basketball high school all-star, said playing sports taught her the importance of teamwork and communication. Stoddard will head to Purdue this summer on a women's basketball scholarship.
"Being recruited at a young age, you kind of learn a lot of things — communication skills, talking to other people, talking to adults," Stoddard said.
Landmark achievements during the Title IX era include the formation of two professional women's sports leagues (the WNBA in 1997 and the National Women's Soccer League in 2012) and the U.S. national women's soccer team winning four World Cups (1991, 1999, 2015 and 2019).
Inequities, though, remain, which the Women's Sports Foundation outlined in its Title IX 50th anniversary report. Across all NCAA Divisions, according to the report, 86% of schools offered higher rates of athletic opportunities to males disproportionate to their enrollment. For the 2019-20 academic year, that gap favoring male athletes represented 58,913 missed opportunities for female athletes.
The report also documented male athletes received $252 million more in athletic scholarships than female athletes in 2019-20, and of the close to $250 million spent on recruiting athletes, only 30% ($75 million) was spent recruiting women.
A USA Today report in late May investigated how Division I Football Bowl Subdivision schools game the numbers by trying to achieve Title IX compliance for male and female athletes proportionate to the student body. It included schools double and triple counting single female athletes who compete in outdoor track, indoor track and cross country, padding women's rowing rosters and counting male practice players in women's sports as women.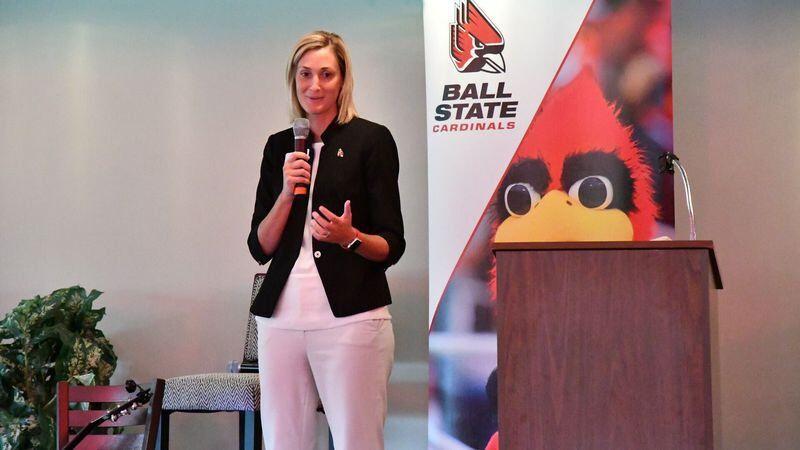 Donna Lopiano is aware of the inequities a football program with 85 scholarship athletes and up to 25 walk-ons can create. As the Texas women's director of athletics from 1975-92, Lopiano built one of the nation's premier women's athletic programs. But Lopiano was nearly fired months into her job for testifying against a proposed amendment to Title IX that would have made football exempt.
Lopiano said the 2021 NCAA women's basketball tournament, when Oregon's Sedona Prince documented the difference in quality of the women's and men's weight facilities, should have been a tipping point.
"The world hasn't really seen that, except for when it becomes obvious in terms of last year's Final Four, the tremendous differences in treatment in terms of publicity, promotion and valuing of television contracts," Lopiano said. "So there is a great deal to be done. The NCAA is not about to do anything about it, and neither are the member institutions."
Now a sports management consultant, Lopiano said it's up to Congress to act. Since 1998, schools have been required to file Equity in Athletic Disclosure Act reports to document Title IX compliance. But in 50 years, no college has had federal funding cut, despite the 86% non-compliance rate. Instead, the United States Department of Education Office for Civil Rights has given schools grace periods to identify and fix problems.
"There has got to be someone putting a priority on it, and it's got to be Congress because the schools and the NCAA have failed miserably," Lopiano said.
Significant gains have been made in viewership of women's college sporting events in the past decade, with the advent of conference networks such as the Big Ten Network, SEC Network and Pac 12 Network giving platforms for airtime. The 2022 women's basketball Final Four was watched by a peak of 5.9 million viewers, up 30% from 2019. The 2021 Women's College World Series was watched by a record 1.09 million viewers.
"There are always dinosaurs that are continuing with old values like the public is not interested in women's sports, or they don't value women's sports as much as men's sports," Lopiano said. "You just have to keep persistently insisting over time that gender equity is the law of the land."
Another avenue where that can be achieved is by more women ascending to power in the college ranks. After Penn State athletic director Sandy Barbour retires at the end of the month, Goetz will be one of just nine women's athletic directors remaining in the 130 FBS Division I schools. Overall, only 15% of athletic directors in Division I are women, and only 21% of athletic directors across all divisions are female.
Goetz never felt any barriers in ascending to her role as athletic director but knows of others who have.
"You look at the numbers and you've seen a lot of growth in Division II and Division III," Goetz said. "We've been a little bit slower here in Division I."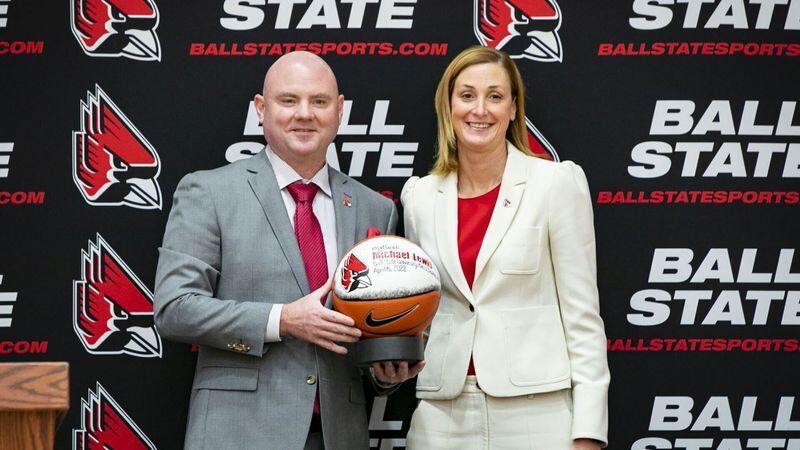 Women's Leaders in College Sports is an organization that promotes connections and mentorship programs designed to get women into more leadership positions. But Lopiano views the problem more in the hiring process.
"There's a term called homunculus reproduction," Lopiano said. "It's where folks in power hire people who look just like them to carry on the mantle of power. They keep it in the same tribe.
"That's exactly what happened in the big four cultural institutions that were previously all male – the military, religion, politics and sport. It takes 60 years to turn those things around in terms of critical mass, and one of the things that stops those institutions from progressing more speedily is the fact that they are still run by the dinosaurs."